New York City Lofts for Sale
Premier Buyer's Broker with 20 Years of downtown loft experience. Buy with Confidence.
If you are looking for a different living experience in New York City, a loft may be the right fit. Formally, residences for aspiring artists and writers. Well, the artistic types still take an interest in lofts, but now they're not the only ones. Loft living is now a popular choice amongst many discerning buyers.
Buying any real estate in New York City can be a frustrating experience, even for those who have purchased property before. Let us be your guide if you think you would be interested in buying a loft. Our experienced ELIKA buyer agents cater exclusively to buyers and know the loft market—condo and co-op lofts for sale in SoHo, Noho, Tribeca, Chelsea, and Brooklyn. Once we understand your lifestyle needs and aesthetics, our buyer's agents will search for the perfect loft that matches your needs and wants. We provide a hassle-free experience. One that will leave you with substantial investment to serve you in the future.
Explore
Featured In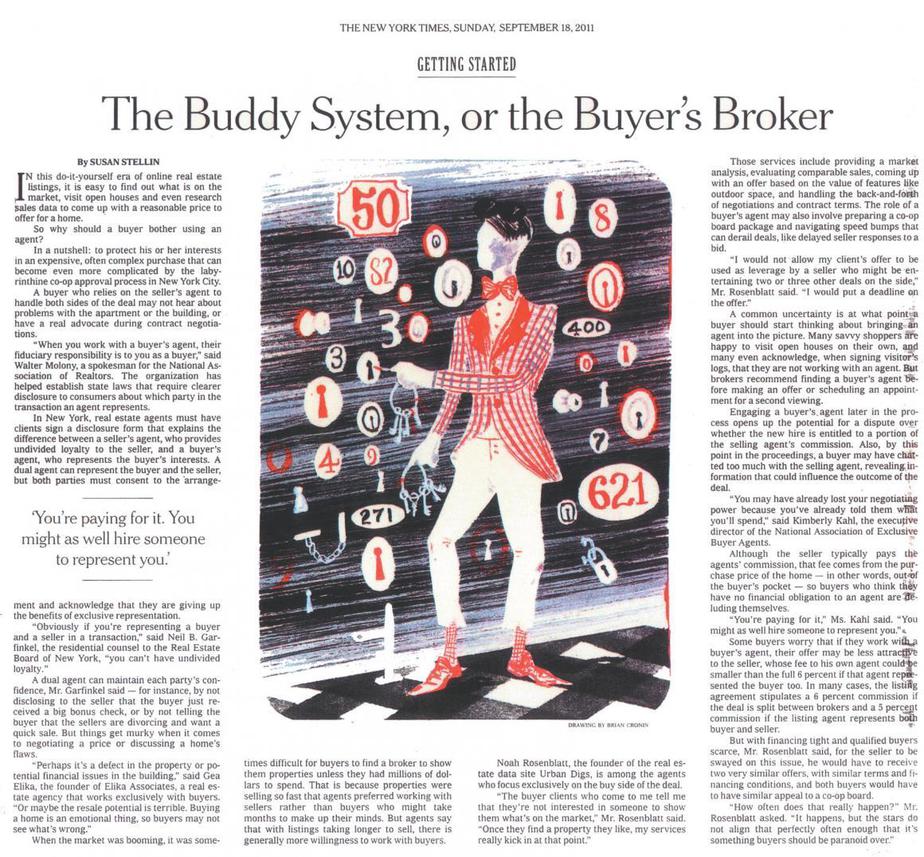 The History
The loft has become almost a big part of New York culture as Broadway and The Statue of Liberty. But its beginning was a humble one. Back in the day, when artists were still "fighting the man" for respect, lofts were large, empty warehouse spaces located in financially challenged city areas.
They sat empty because the factory boom began to wane, and the money and jobs moved elsewhere. Meanwhile, starving artists throughout Manhattan found work scarce and property values rising.
Without the means to pay higher rent, they found these abandoned warehouses cheap and adaptable, with plenty of room for them to spread their wings. Of course, early loft living was illegal, as the buildings were not zoned for residential use. Regardless, the building owners, faced with the same weak economy as everyone else, often looked the other way when met with paying customers.
The First Artist-Friendly Residence
One of the first areas to see an influx of artists was the once drab and run-down area that lay south of Houston Street and north of Canal Street, known as SoHo. Here, where the roads were barren and dotted with closed warehouses, the creative minds of local artists saw the wide-open spaces and minimalist design as a chance to grow and market themselves. The artists' arrival effectively turned a previously foreboding area of large looming buildings into a trendy neighborhood of small boutiques, shops, and fancy restaurants.
Once SoHo saw the development of artist lofts, something strange happened. SoHo property values increased. While this was good for the area's economy, it also pushed the low-income artists away from the neighborhood. Most moved to other less expensive parts of town, such as the Lower East Side and Hell's Kitchen.
While this was happening, developers and owners realized that the artists had an idea about these "loft" apartments. They renovated their properties to reflect the new ideal, except they catered to a higher tier of residents. They retained the high ceilings and large industrial windows while adding more amenities and expensive décor.
The Evolution
Lofts yesteryear were drafty and often less than ideal for human occupancy. Lighting was substandard, pipes leaky, and wood or concrete floors gouged or stained. But the loft had seemingly infinite space with no internal walls dividing the expense. When creative types moved into old warehouses and turned them into unique, expansive homes full of personality, they started a new New York City living trend. The trend of loft living has expanded across Manhattan and its outer boroughs.
As a result, developers have worked to envision a more modern idea for the loft. Newer lofts still focus on space and lighting, but now they use more fashionable materials—hardwood floors and custom-designed kitchens and bathrooms. New loft developments have also added community perks, such as fitness centers, landscaped terraces, and barbeque areas. No longer are lofts just for artists. All people enjoy luxury loft living, from writers to actors to stock market analysts.