New York City Relocation
A Sophisticated Relocation Service with 20 Years of Experience.
Each year, thousands of people relocate to NYC, drawn by its opportunities, excitement, and reputation for fast living. But as the most significant metropolitan city in North America, living here comes with unique challenges. If you're considering moving to Manhattan or Brooklyn, Elika Real Estate can help you. After 20 years of experience with NYC's property market, we know how to help new arrivals find a new home and settle. Our agents know the streets and neighborhoods here like the back of their hands. With one of our agents by your side, your move to New York will be smooth and seamless. Whether you're looking to buy or rent, we'll assist you in making the right choice.
International Clients
We know that moving can be a stressful experience, especially when to a new city. Elika Real Estate will help you make that transition as smooth as possible. We'll take extra steps to get you orientated and settled if you're moving from abroad. Once you contact us, we'll take the time to assess your needs and provide customized advice to help your transition. We know that everyone's needs and circumstances are different, so we provide information individually. Once your move is complete, we'll remain accessible for an additional six months. We're only a phone call away if there are any problems or concerns.
Need Help Relocating?
Please get in touch if you'd like further information on what ELIKA can do for you. Contact Us or Call 212-590-0540.
Explore
Featured In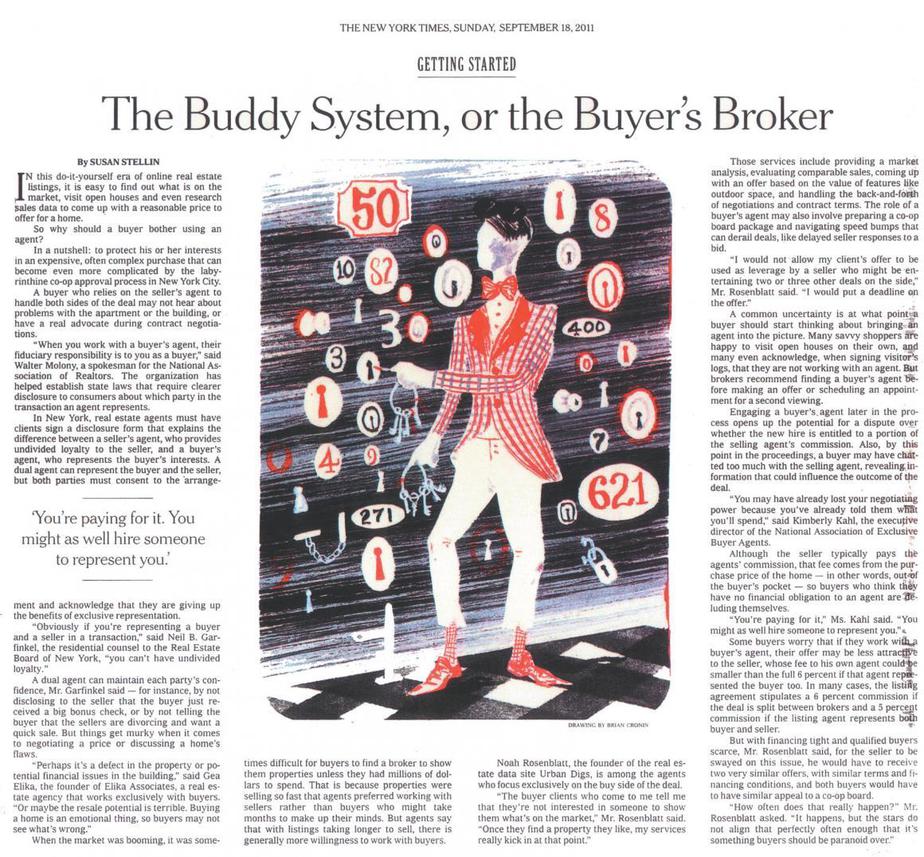 Relocation Services
We provide insurance companies for renter's or homeowner's insurance.
Call utility companies to commence servicing your new apartment.
Individualized Assessment
Unlike other brokerages, Elika takes the time to understand your personal needs and circumstances. That way, we can provide customized advice to help your move to NYC. Once you contact us, a relocation agent will call you to carry out a full assessment of your needs. This assessment allows us to learn about your personal and financial situation and housing needs to give you the best assistance possible. This Elika agent who contacts you will be there personally for you throughout the process. They'll act as your guide and answer all questions and concerns you might have. We don't expect new arrivals to be experts on the intricacies of buying an NYC home and how to settle into a given neighborhood. So please don't feel shy about asking any questions you might have. We want to make this easy for our clients, so expect nothing but professionalism and customer care.
Neighborhood Orientation
After arrival, we have a neighborhood orientation tour to help you and your family select the best neighborhood that will suit your needs. New York is incredibly diverse, with each borough, area, and street offering something different. Our job is to help you find the right one for you. Getting accurate information on a neighborhood can be tricky and time-consuming if you go it alone. Your ELIKA agent will be there to provide all the facts so you can make the right decision. Our neighborhood orientation tours will introduce neighborhood profiles, schools, transportation issues, local shopping, recreation, social and cultural activities, and medical facilities. Elika area orientation tours will also help you decide when selecting your new home.
Home Search
Once your orientation tour is complete, your Elika agent will do what they all do best and find you the right home in your chosen neighborhood. Our relocation agents know how to help people from out of town find the right place and get them settled into the New York lifestyle. Also, our agents have full access to the Elika proprietary real estate listings database. This is the largest, most complete database of available apartments that's out there. Our agents will track down that perfect New York home for you based on your personalized needs. You can expect nothing but professionalism and customer care when you trust us with your relocation to New York.
The Buying Process when Relocating
Our relocation service exists to help new arrivals get orientated and find their new home in NYC. Our agents know the buying process in NYC like no other and can help you secure that dream home on terms entirely favorable to you. Once that perfect home is found, our agent can help you get from the initial offer to the closing day. We're an exclusive buyer's agency, which means we only handle buyers, not sellers. Due to this, you can fully trust that we're entirely on your side through the negotiations. Many brokerages work with buyers and sellers, sometimes conflicting with your best interest. But if you require additional help with purchasing a property, we're happy to help. With us, we're committed to getting you a fair price on a property with the best terms possible. Also, if you need help financing a purchase, we can provide advice to give you the best chance of getting approved for a mortgage.
Do I Need Buyer's Representation?
If you choose to go without buyer representation, you'll be entirely at the mercy of the seller's listing agent. The seller's listing agent will be entirely on their side and working on getting the highest price possible. This can often lead to many bad deals for buyers if they go without their representation. With representation from an Elika buyer's agent, you'll know your best interests are being thoroughly looked after. Real estate deals rarely go off without a hitch, so having representation is important. The home inspection might come back with a list of problems with the property, or you might find a property lien on the building. If anything happens, you can feel more confident knowing you have an agent on your side to smoothen any bump in the road.
There is no cost when buying.
If the thought of paying a commission for representation bothers you, then you needn't let it. You won't have to pay a penny in commission; the seller will. All sales commissions in NYC come from the final sales price, which the seller will pay out of their proceeds. You have nothing to lose and a lot to gain by having our agents help you through the buying process. Contact Us today to arrange for your very own personal relocation service. Your relocation agent will contact you shortly to conduct an individual assessment of your needs. From there on out, you have our full support.
Relocation Guide to New York City
New York City is an exciting, vibrant place to live. The United States Census Bureau estimated the city's population grew to over 8.5 million as of July 2016, from less than 8.2 million in April 2010. We may be biased, but there are reasons people continue to flood into the city.
The career opportunities are endless, and, to quote the immortal Frank Sinatra, "if you can make it here, you can make it anywhere." There are also cultural events and world-class museums. Meanwhile, crime is incredibly low and continues to fall. Through October 1st, major crime fell 6% to about 72,000 compared to a year ago and down about 78% over the last 24 years. The murder rate had dropped from 2,262 in 1990 to 335 last year. However, the city can be intimidating for unfamiliar terrain, mainly since new neighborhoods are cropping up (e.g., Hudson Square, Hudson Yards).
There is ongoing gentrification in other areas, making these places hot spots. Have you become so enchanted by New York City that you're ready to make it your home? More and more people move here yearly, for a good reason. There's always something to do, grasp opportunities, and meet exciting people. We want to provide some guidelines to make your relocation as smooth as expected. This checklist of resources will prepare you to relocate to NYC with all your bases covered.
Learn the city
You cannot see the entire city in a day or a weekend. However, you can pick specific sections to tour and learn about the neighborhood. Take the time to talk to the locals. Many people are amicable despite New York's reputation, just not at rush hour.
Employment
If you aren't moving with a specific job in mind, there are many ways to find work in the city:
If you love the bustle of NYC and want to be a part of how it runs, you can find a job working for the city itself at nyc.gov. Job specialties run the gamut, from administration services to technology innovation.
The New York Times has a live scroll on their website, continually adding featured jobs.
If you're into the start-up scene, you can search for employment listings on AngelList.
For general employment, Indeed offers a variety of jobs in many different industries.
Budget Tools and Tracking
Moving is never easy on the wallet. However, there are tools you can use to track your budget and anticipated moving expenses:
Mint by Intuit is a great, free financial tracking tool. You can use the app to add moving expenses, like renting a moving truck—and gauge how close you are to max out your budget. You won't have to worry about building your bank account back up once you've settled in.
There are plenty of blogs to follow, like The New York Budget, that offer details on where to shop, eat, and hang out while you're living on a budget in NYC.
If you rent an apartment in NYC, be aware that your yearly income must be at least 40x the apartment's monthly rental rate.
Transportation
How you will get around is one of the most important details. Public transport or private? The following resources may help you decide:
If you think you're going to commute on public transit like most New Yorkers, familiarize yourself with the Metropolitan Transit Authority (MTA) schedules, fares, and maps.
If you're planning on bringing a car, look at the DMV's site to learn how to transfer your license and plates.
What do you Need and Want?
New York has an incredible array of neighborhoods. If you are interested in a quiet area with tree-lined streets and a beautiful view of Manhattan, perhaps Brooklyn Heights is where you would like to live. Maybe you want to live in a calm neighborhood with many young people, such as Brooklyn's Greenpoint, Bedford Stuyvesant, and Fort Greene. Or, perhaps you want to live close to Central Park. Whatever neighborhood you want, whether it is a quiet place or one with an active social scene, New York City has it. Although residents continuously complain about it, the city boasts one of its best public transportation systems. Your commute time and how close you are to public transportation are essential. Once you have decided what you want in a neighborhood and have done some sightseeing, you can narrow your search to areas you would like to live in.
Decide Whether You Want to Rent or Own
The decision of whether to rent or buy is complicated. It would help to consider whether you are financially and emotionally ready for ownership. It also depends on how long you plan on living in the city. If you only plan to be here for a short period, renting might be better. Renting does not require significant financial or time commitment and provides increased flexibility if things do not work out. However, your rent payments are not building equity, and you answer to a property owner. Homeownership can be expensive, with a sizeable down payment and decorating/home improvement projects that occupy your weekends. The benefits include potential capital appreciation and income tax savings from mortgage interest and property tax deductions.
Picking a Neighborhood
Once you figure out how much you can spend on rent and where you'll be working, you'll have to choose a neighborhood to live in. Decide what type of commute you want to have every day, and research what each neighborhood has to offer:
Scope out crime rates on NYC.gov, especially if you commute at night.
Go walkabout to find out what's nearby, such as grocery stores and bars.
Are you thinking about buying an apartment?
The city has many properties, including condos, co-ops, townhouses, and even single-family homes in the outer boroughs. If you decide on a condo or co-op, you must consider whether you want a high-rise or one with smaller units. It is a matter of personal choice. Due to the larger size and increased crowding, a high-rise might have more amenities and units available to purchase. A smaller building might not have the range of amenities, but you may pay a hefty price for items you do not use. A co-op board's screening process can be strenuous, but a buyer's agent can help you prepare your financials for the interview. The method of buying a condo is not as taxing.
Home Search
At this point, you have done enough background work and are likely looking at places to rent or buy (another complicated decision). We suggest delving deeper than a neighborhood search. It would help if you examined the street and the building. For instance, certain streets are quieter than others, and not all buildings are the same. You want to ensure the interior is well-kept. We recently offered our Elika Micro Market Formula to help you with the process.
Final thoughts
This is an overview of the process, but, remember, a qualified buyer's agent is on your side and knows the city inside and out. They can guide you in the right direction, but being well informed does help.