Manhattan Penthouses for Sale
Premier Buyer's Broker with 20 Years of Experience Serving Discerning Penthouse Buyers.
When it comes to Manhattan real estate, you cannot do any better than a penthouse. This is the crème de la crème of real estate in NYC, and we have the knowledge and experience to meet your specific penthouse needs. With our buyer's agents by your side, you can be sure of finding the ideal penthouse for your needs.
In the last two decades, we've specialized in providing our clients with the best penthouses across Manhattan. Because of our experience, we know that our clients have particular needs, and our job is to meet those. At ELIKA, we won't stop until we find you the right penthouse for your discerning needs.
The Manhattan penthouse is a big part of New York's architectural and social history. Read on to learn about the history and advantages.
Explore
Featured In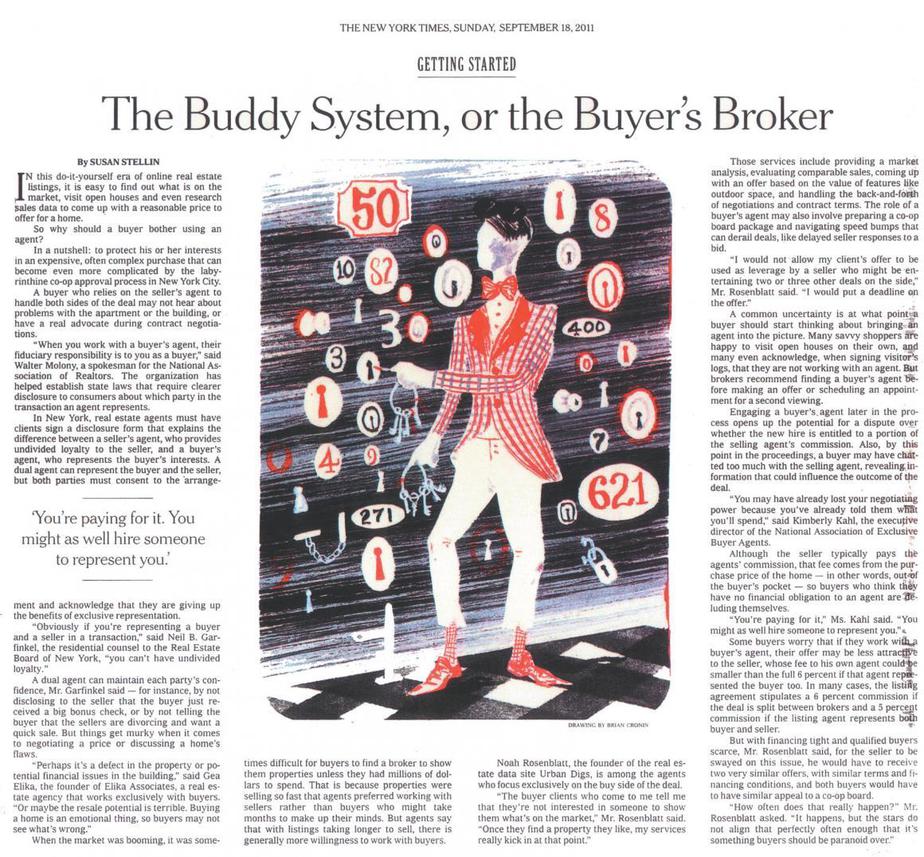 A Guide to Luxury Penthouses In New York City
History
You can find some fascinating insights in Andrew Alpern's foundational text, Luxury Apartment Houses of Manhattan: An Illustrated History. Before 1922, the tops of Manhattan skyscrapers were not reserved for NYC's social elite. Instead, they were used as elevator closets, janitors' offices, and servants' quarters. It's hard to imagine, but those highly coveted penthouse spaces were once allocated to elevator pulleys and machinery. But that changed in the early 1920s when publisher Conde Nast commissioned the first well-known luxury penthouse at 740 Park Avenue. She hosted most of New York's elite social class at her famous parties. From this, penthouse living has become the holy grail of luxurious NYC living.
Fast forward to today, and NYC penthouses are easily one of the most luxurious accommodations in the world. They offer the convenience of an apartment, the square footage of a home, and a premiere design touch, which makes them unrivaled — making them highly sought after and the dream homes of many. For those with the means to do so, purchasing an NYC penthouse offers the best in comfortable living. Those who can reach this goal can enjoy both the excitement of the city and the peaceful joy of private home life.
What is a Penthouse?
Architecturally, the term penthouse refers to an area on the top of a tall building set back from the edge. In other words, a penthouse apartment refers to an enclosure that does not use the entire roof's area.
The penthouse is synonymous with luxury accommodation at the top of a skyscraper. In most cases, they are located at the top of Manhattan luxury Condominium and Cooperative apartment buildings. Because of their popularity, today's architects design buildings with more space for penthouses. It's not uncommon to find a skyscraper with the top two or three floors designated as penthouses.
Types
A duplex is a penthouse that takes up two floors of a Manhattan skyscraper.
A triplex is a penthouse that takes up three floors of a Manhattan skyscraper.
A full-floor penthouse takes up an entire floor of an apartment building.
Because penthouse designs come in different styles, buyers have several options for choosing the right one. More space means bringing more amenities you can have and the aesthetic you want to go for. Those who don't like having a home on one level have the choice of a multi-story apartment, such as a duplex or triplex.
Outdoor Amenities
Most of the time, living in Manhattan doesn't provide many chances to enjoy outdoor living like those in the suburbs. This means having to go without a garden, private swimming pool, or private terrace to enjoy meals. This is true even for some highly prized condo and co-op buildings. But because penthouses are set back from the edge of the building, this doesn't apply to them. Penthouse owners can enjoy this while remaining in the city's beating heart. They also come with far more than just a private balcony. With a penthouse, you can enjoy the luxuries that are impossible to find in other parts of the city. Below are just some of the benefits that penthouse living provides.
Private Pools – Some of the most luxurious penthouses offer pools, hot tubs, and plenty of seating on lounge chairs and patio tables. This makes them perfect for entertaining and throwing lavish parties.
Rooftop Gardens – Having your private rooftop garden means you can have a place to get away from the stress of city living. You can either maintain it or hire a personal gardener to oversee it.
Outdoor Living Spaces – Having your private terrace means you can design it however you want. You can have rare flowers, beautiful outdoor furniture, grills, and anything else your heart desires.
Views
Penthouse living means having some of the best views in NYC. As such, most penthouses are designed with large windows and terraces so you can get the most out of the view over the city's skyline. If you want pristine views, you can't do any better than a Manhattan penthouse.
From your terrace above the city, you'll be able to enjoy the very best in NYC apartment living. The ample square footage means you can style it exactly as you want, so you won't have to sacrifice comfort for practicality. These superb views come together with other elements of penthouse living to create something that is truly unrivaled.
Interiors
With their clientele in mind, Manhattan penthouse designers ensure that only the best materials are sought for their designs. These include marble flooring, gorgeous wood choices like mahogany and cherry, high-quality stone, and the richest carpets and fabrics for floors and walls.
You can also take things further and choose a new construction penthouse. You can pick what materials to use and how you want everything style, right down to the final detail. This means you can work with the architect and interior designer to create a home just as you want. Of course, choosing a new construction represents a longer wait before it's ready, but that's the price you'll pay for something unique.
Furnishings for luxury penthouses are always the most modern, aesthetically pleasing, and technologically advanced you can find on the market. Expect to see state-of-the-art security systems, gourmet chef's kitchens, and all the components of a modern-day smart home. Some buildings even have advanced controls that alert building managers to any leaking roof change in temperature.
Convenience
You'll get some of the best satisfaction and specialized services with penthouse living. Below are some amenities and services you can expect with penthouse living in NYC.
Concierge Services – Whether you need a limousine to pick you up or tickets to a sold-out show, your building's concierge will offer you exclusive service. This means you'll never have to worry about the finer details of events again.
Specialized Delivery Services – Whether you need laundry done or new clothing purchased and delivered, you needn't set a foot outside your home to get it. Specific delivery services do it all for you at a moment's notice.
Advanced Security Systems – Penthouse living provides the best in modern-day security systems. Most penthouses will come with 24-hour security personnel to handle all problems.
Repair and Maintenance Staff – If a problem needs attention, you needn't ever worry about it yourself. Penthouses will have staff on standby to see any repairs or maintenance immediately.
Cleaning Services – Most penthouses can provide their cleaning staff to take care of you anytime.
Beauty and Health Services – The most luxurious penthouse will come with on-site luxury services that you can use anytime. Imagine having a spa, beauty expert, or masseur which you can call on at any time.
Easy Access to Everything – Because you'll be located in the center of Manhattan, you'll have easy access to everything on offer. You'll never have far to go to see a show, meet up for a dinner party or attend the best museum exhibits.
Private Entrances and Elevators – Many penthouses come with private entrances and elevators. This means you'll never have to wait in line for anything, and your privacy is guaranteed.
Why Buy a Penthouse?
If you have the means to purchase a distinctive Manhattan Penthouse, you should. Doing so means you're buying the most luxurious real estate globally, limited in supply and demand. With a New York City penthouse, you can enjoy the ultimate in-city living and eventually resell your property to a global audience.